Having studied German and lived here more than half my life, I feel quite at home speaking German. Since I had to learn German as a foreign language, I myself had to deal with the difficulties of learning the gender of nouns and of recognising when to use which case, etc. I can pass on tips on how to learn German from first-hand experience.
When refugees from Syria and Eritrea were given accommodation in Hünfelden, they, initially, did not have any access to German classes. I was one of a group of teachers voluntarily teaching them their first German basics.
Do you need to pass the A1 German exam in order to get your German residence permit? Being very familiar with telc exams, I am ideally qualified to offer exam preparation and ensure candidates successfully gain their certificate.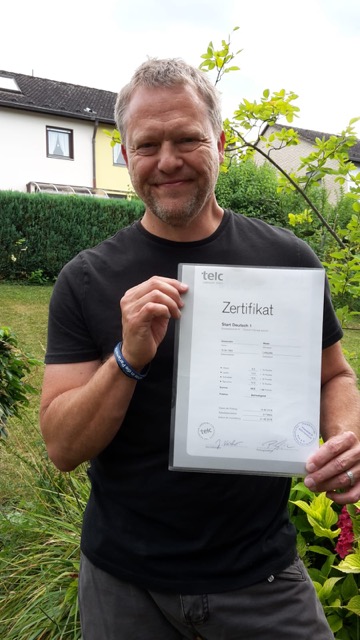 For students with German skills at a B1/B2 level, I have a group of German colleagues who offer training at a higher level of German.